California Florist | Velours Designs
Josh and LeeAna
This Beautiful August Wedding took place at a private Northern California Residence. Not only was this a fun creative experience for me as a designer, but it was also my own cousin's wedding, which made it that much better! I love that LeeAna chose an ombre design for her bouquet. I also have an affinity for deep jewel tones, and jewel tones mixed with blush is the perfect combination! ABSOLUTELY IN LOVE!
The flowers used in this design were burgundy Stock, Dahlias, Ranunculus, Quicksand Roses and Pink Hanging Amorathus. I love the look of the Traviata Romantica Rose and there are also White Alexandria garden roses, and Juliet David Austin Roses. The Greenery is Cedar boughs, Silver Dollar Eucalyptus, Leather Leaf Fern, Snow Berries and Pepper Berry. We Then of course tied long flowing ribbons to the bouquets to add to the whimsical feel. The girls flower crowns were made with Seeded Eucalyptus.
If you are interested in this flower design for your wedding feel free to contact Katie Welin on our Contact Page HERE. Velours Designs is currently doing Redding, CA Weddings and Palm Springs, CA Weddings. As well as the immediate surrounding areas.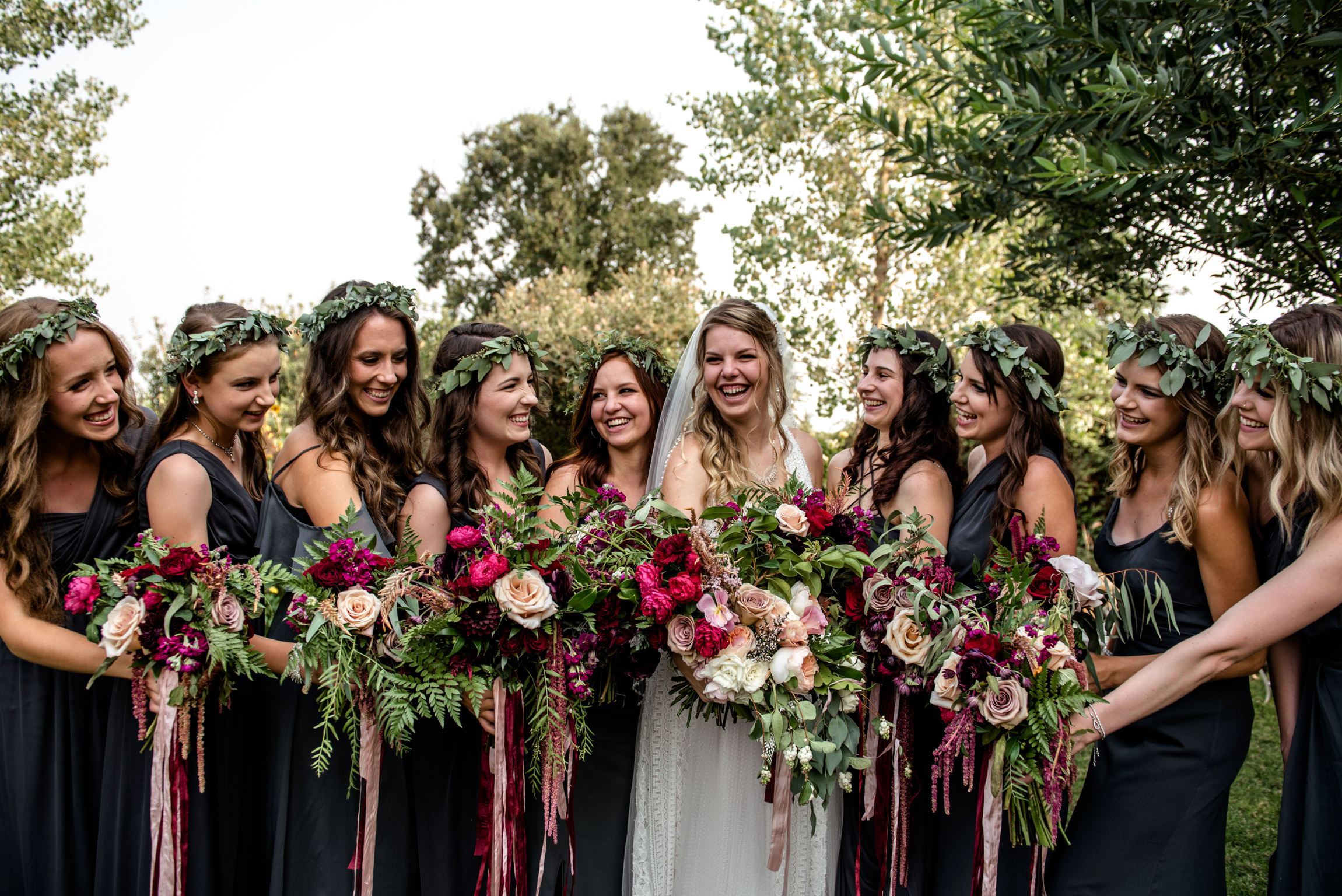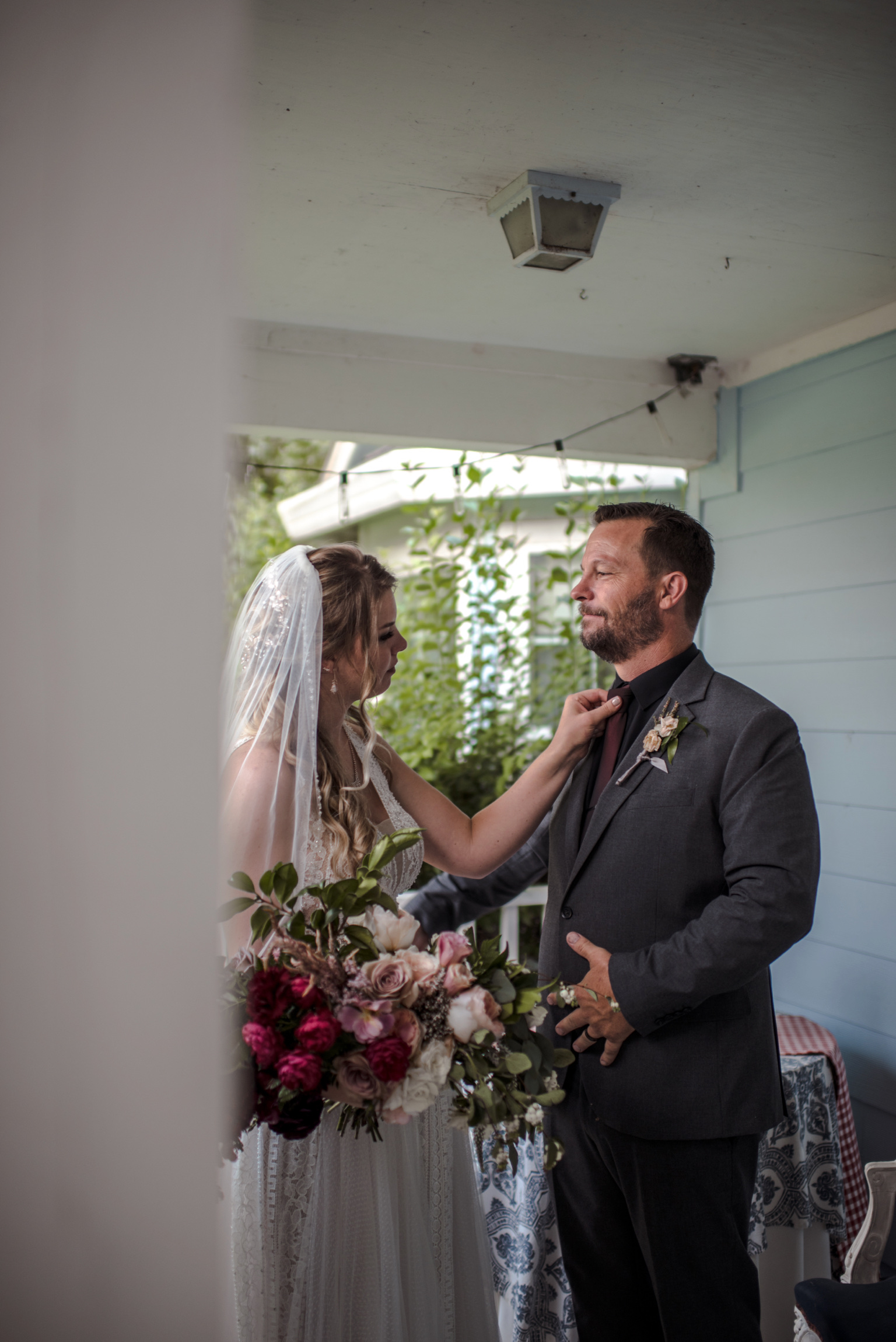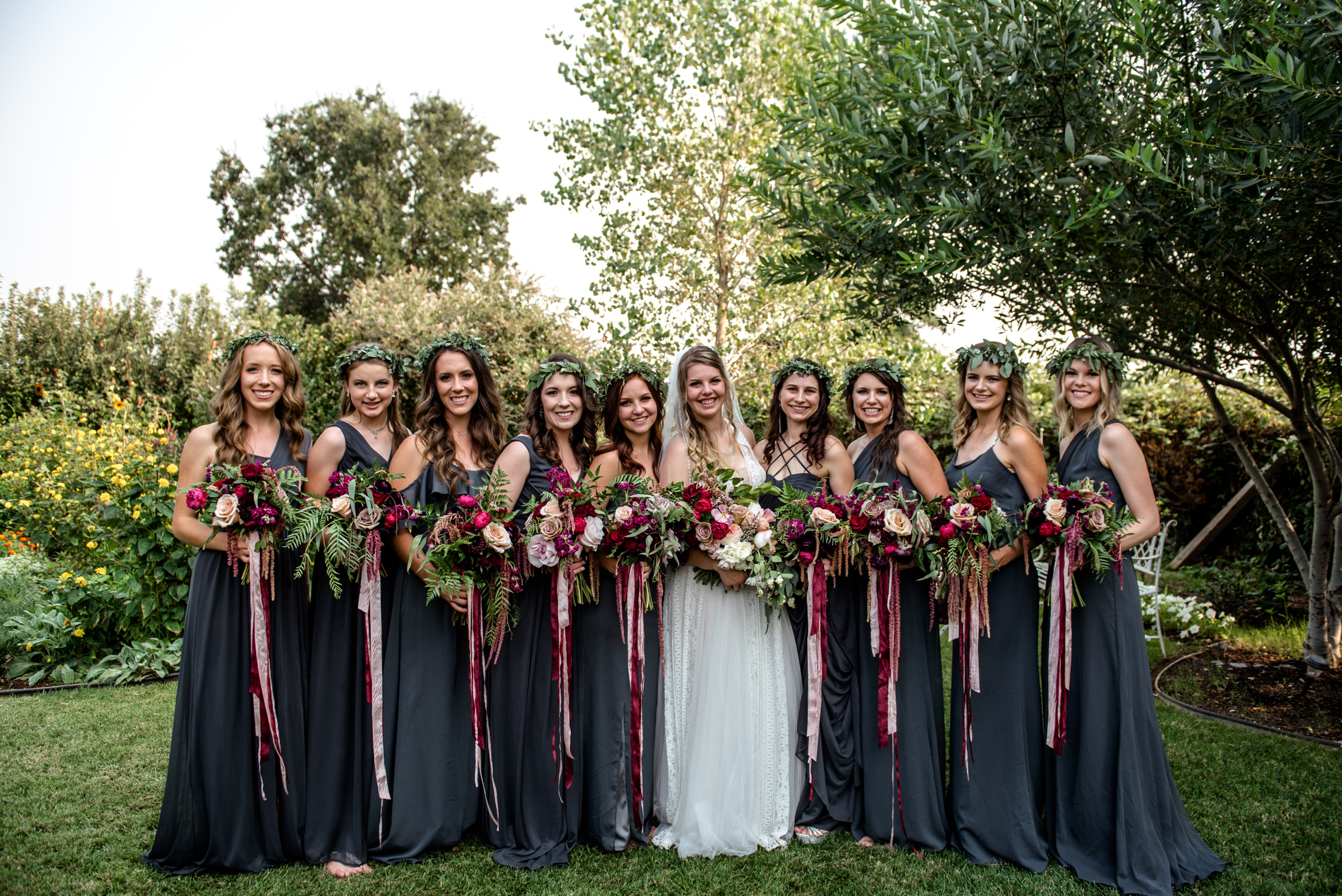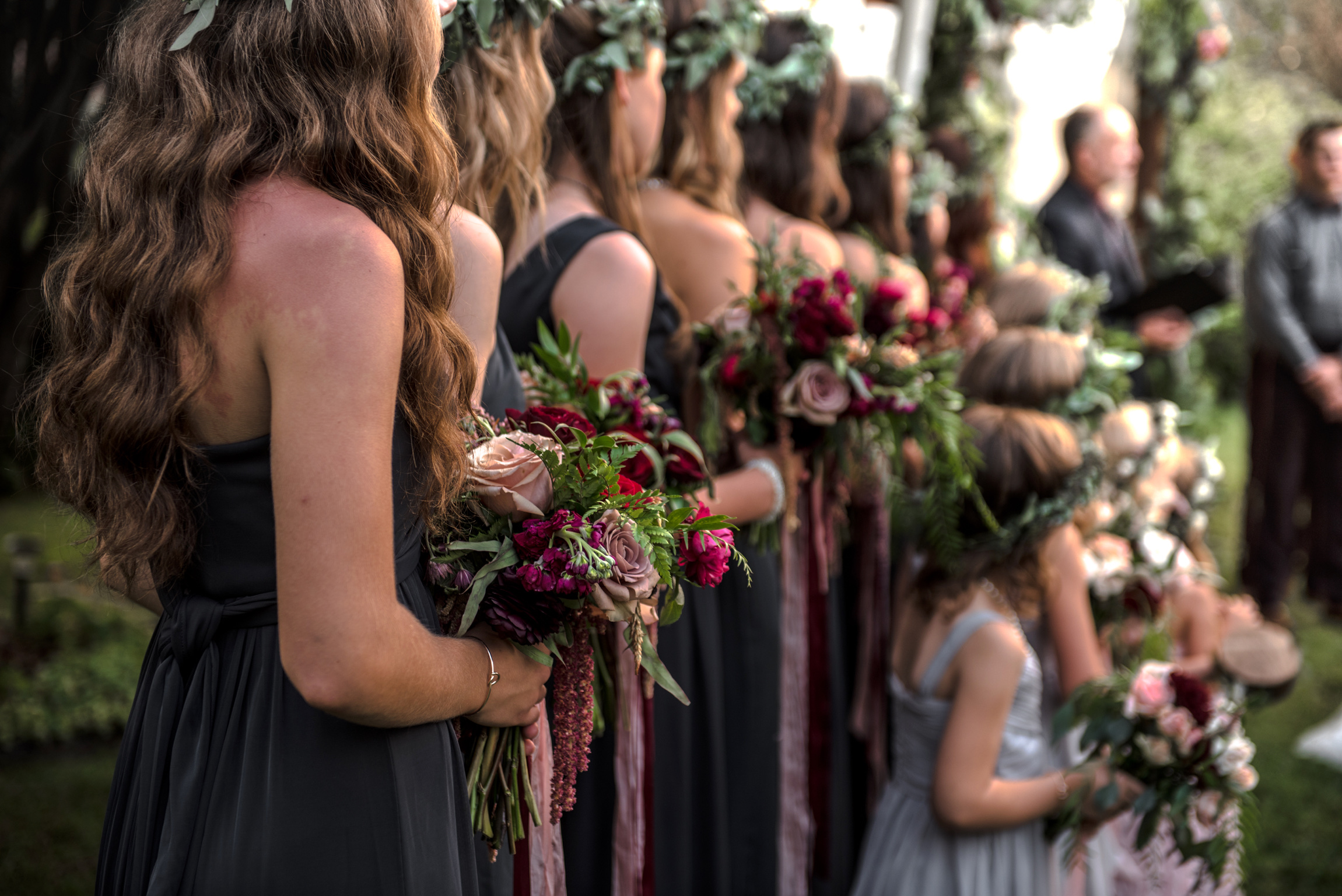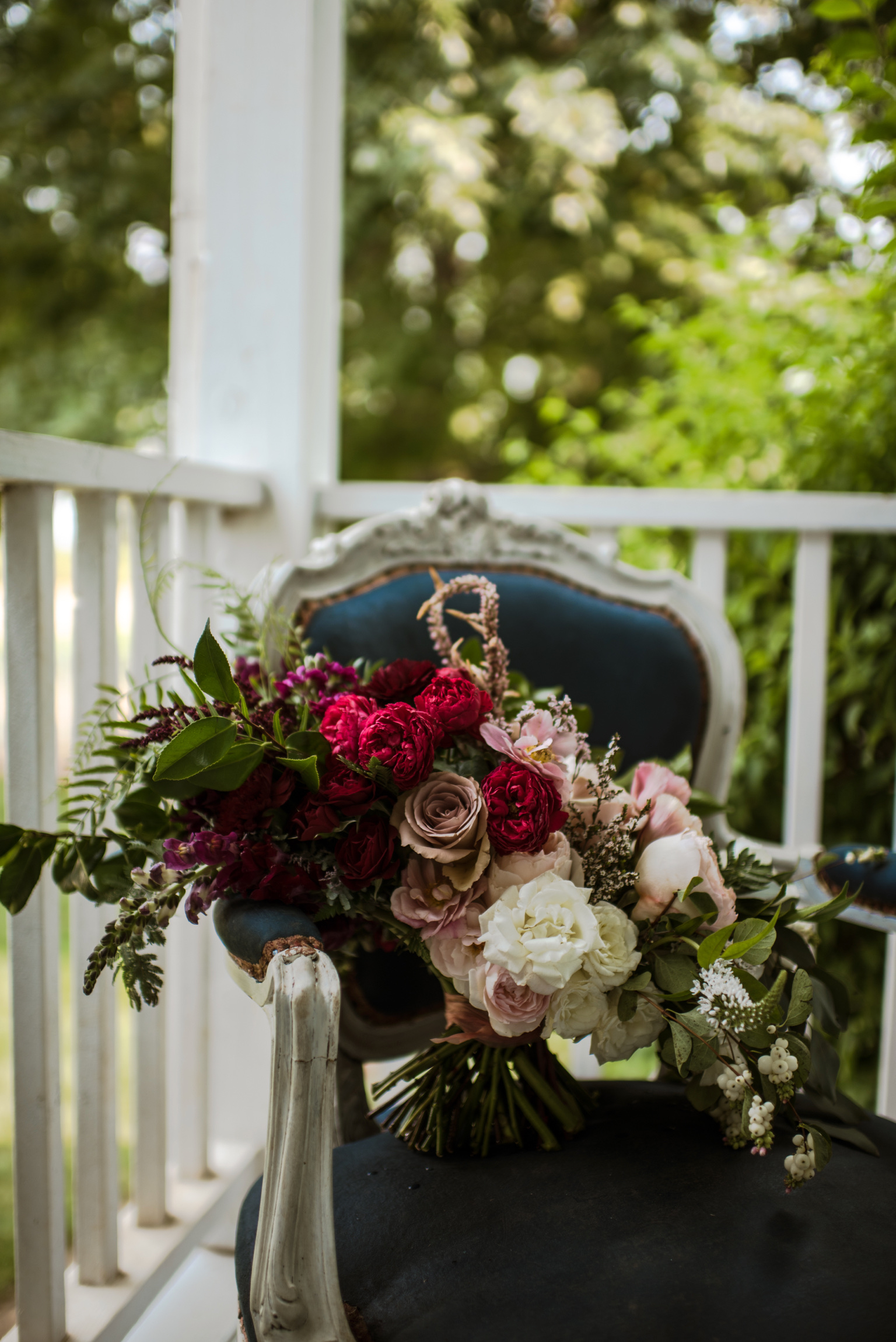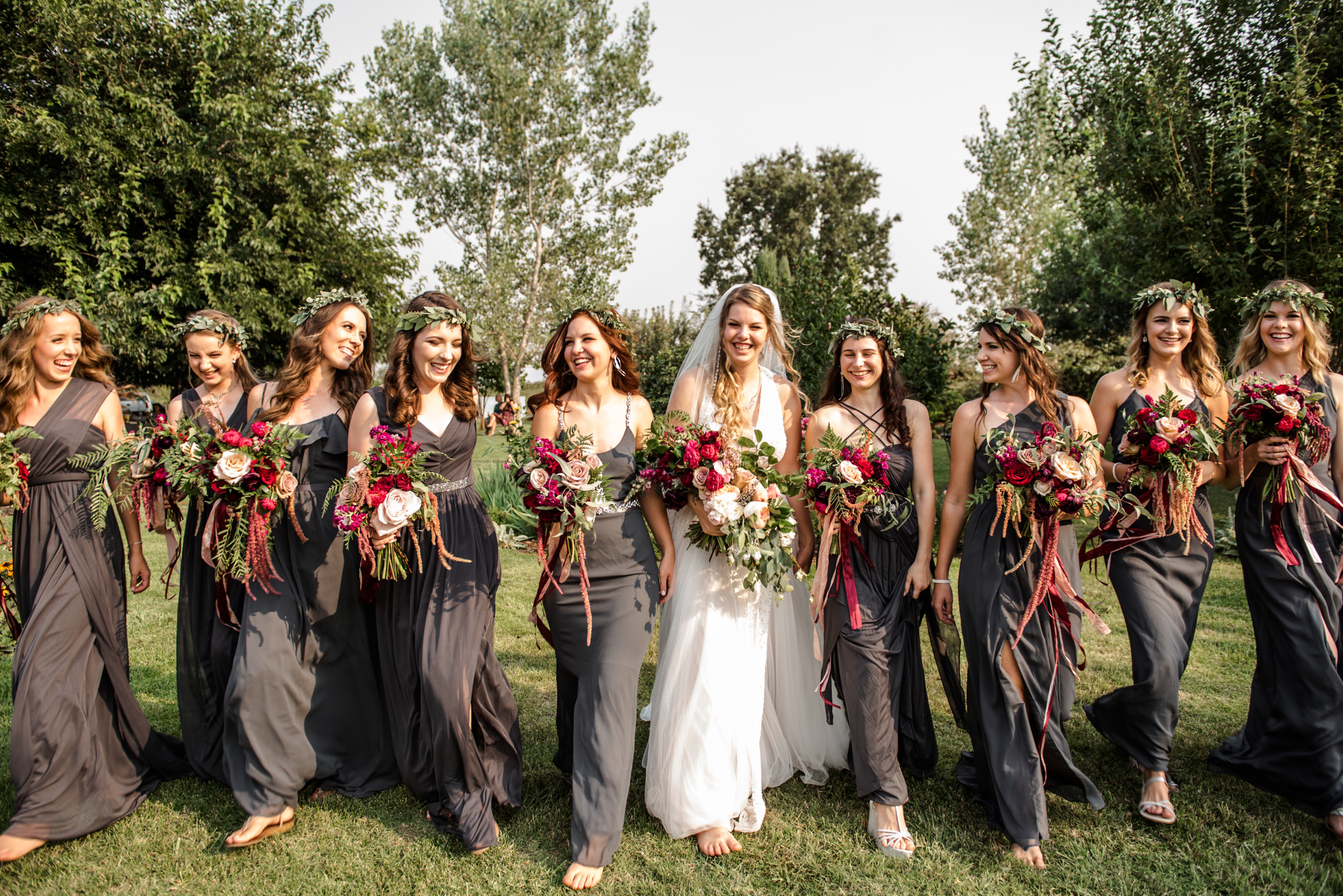 Velours Designs specializes in bringing your dream day to life. Focusing on elegance and beauty, we will meet all of your floral needs. We handcraft all of our floral pieces, tailoring them to the hopes and dreams of our clients in hopes of surpassing all of their expectations.
Velours Designs provides services in Redding and Palm Springs, CA and surrounding areas. We are available for destination weddings.
If you are interested in our services, feel free to call Katie Welin at 530.524.7258 or Inquire HERE
Check out my Last YouTube Video HERE.
If you don't want to miss anything on this blog you can subscribe to make sure you see when I post. Simply go to the comment section for this post and push "subscribe".
Check out my last post HERE.