Norcal Florist | Redding, Ca
Kristi and Justin King | October 14, 2017
Talk about the funnest wedding I have ever designed! I am a huge color girl and was star struck the whole process because everything was so incredibly vibrant! I love themed weddings because I am faced with an incredible problem to solve which is... it could be disastrously corny. I don't do corny. I must manipulate the colors and textures to transform a theme into a beautiful and complete story.
The bright bold colors came together flawlessly. Two of my favorite flowers that I believe made this look was the beautiful, small, round and yellow flowers called Craspedia and the whimsical, purple (almost blue) Veronica.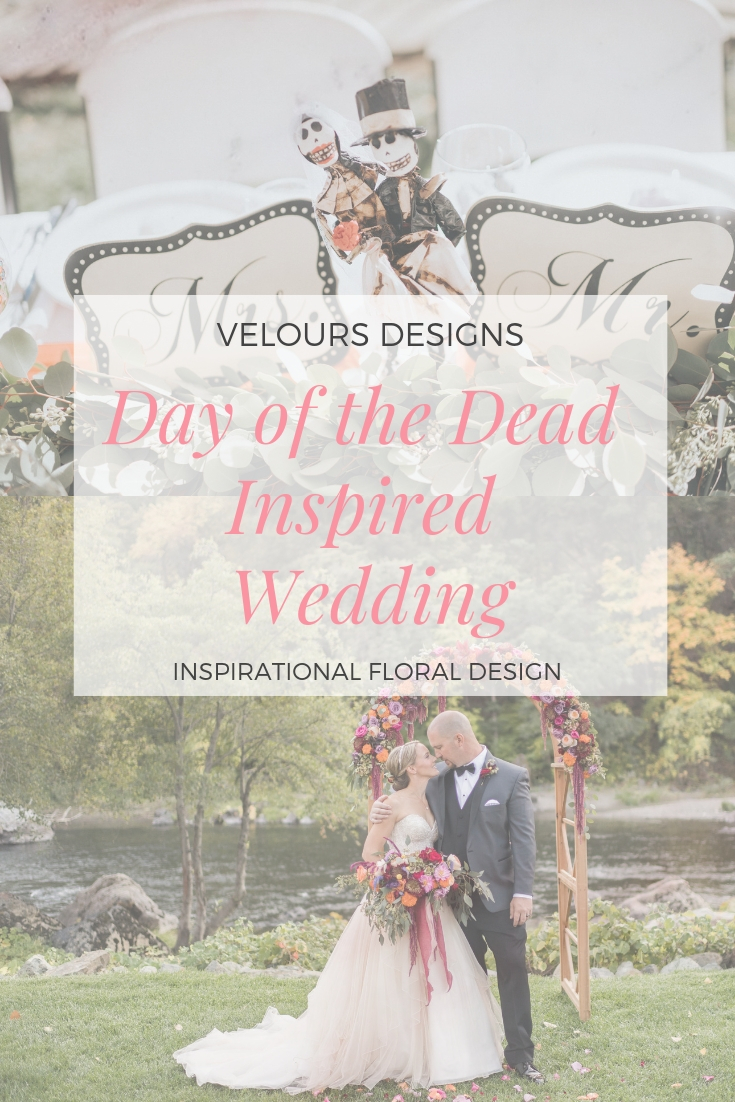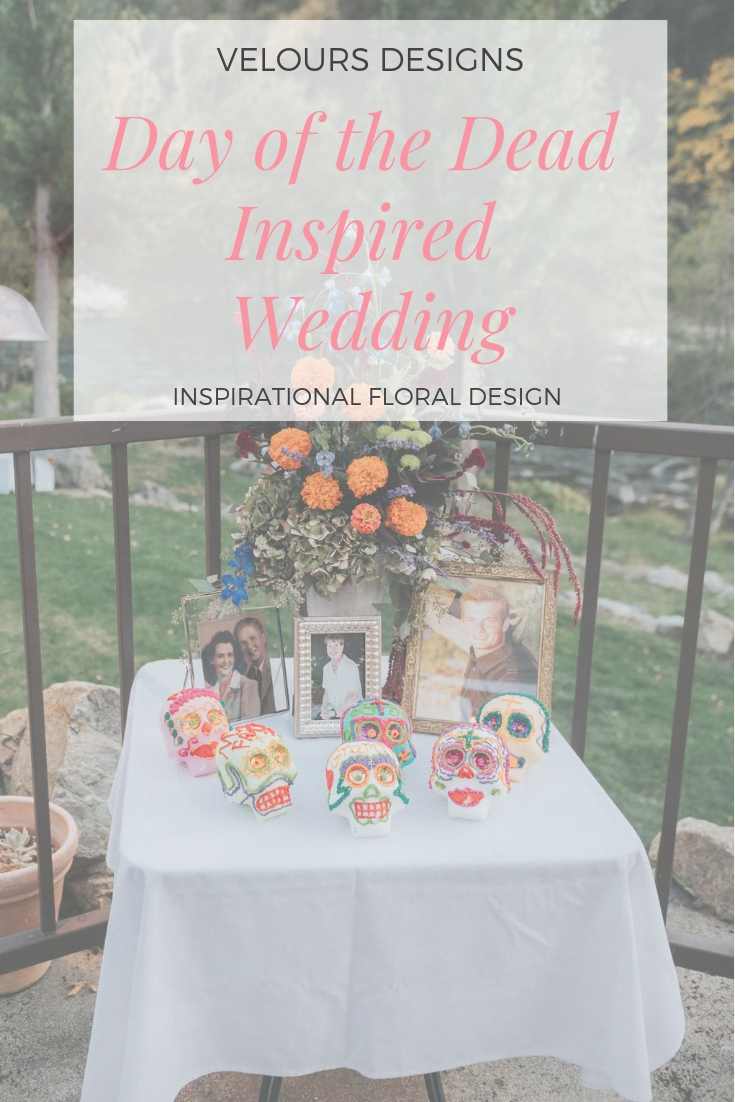 Though we had to celebrate before the actual holiday, every detail at this wedding was perfectly executed. The favors were actual molded sugar skulls. There was a cigar bar. We set up a memorial table with photos of loved ones gone ahead. There was no detail untouched!
Velours Designs specializes in bringing your dream day to life. Focusing on elegance and beauty, we will meet all of your floral needs. We handcraft all of our floral pieces, tailoring them to the hopes and dreams of our clients in hopes of surpassing all of their expectations.
If you are interested in our services, feel free to call Katie Welin at 530.524.7258 or Inquire HERE
If you don't want to miss anything on this blog you can subscribe to make sure you see when I post. Simply go to the comment section for this post and push "subscribe".
Check out my last post HERE.